It's official - Mantilla is out!
For the second time in less than 6 weeks, a Matias asks to leave the team to return home.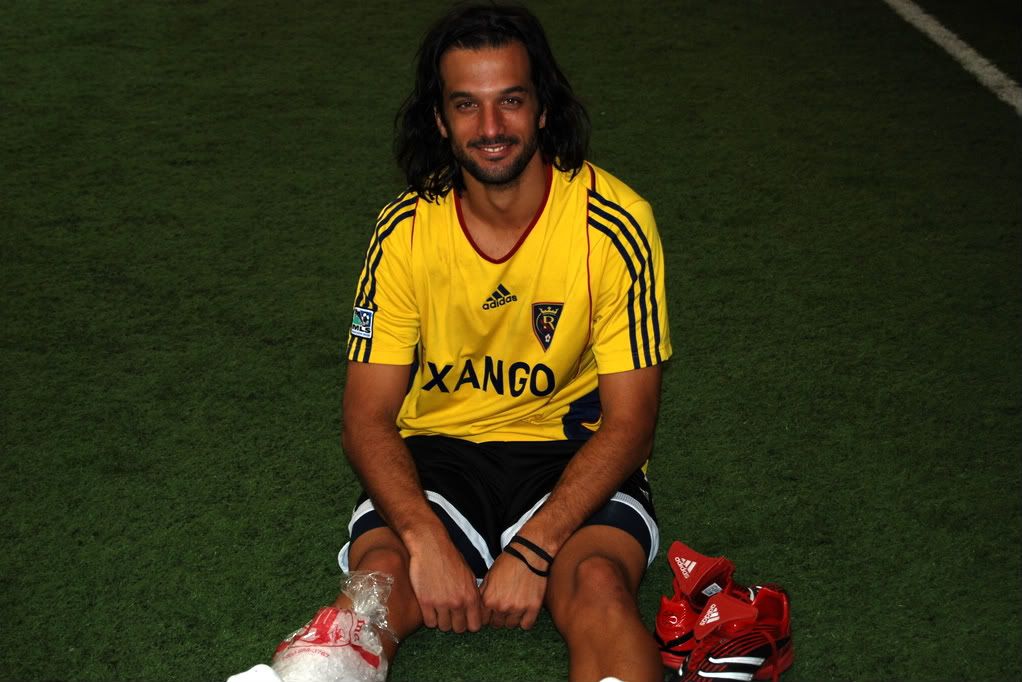 As original reported by
Eric Salsbery at AYL soccer
, Matias Mantilla is leaving RSL to return home to Argentina.
The
Deseret News
is now reporting this as well:
It appears that Real Salt Lake's Matias Mantilla, a defender from Argentina, may pursue other options in his soccer career. Signed by the club just over a year ago as a senior international, Mantilla quickly made his mark, starting nine of the team's final 11 games of the 2007 season as a central defender. He began the 2008 campaign teamed in the back with Nat Borchers. But the emergence of Colombian central defender Jamison Olave has resulted in Mantilla being on the outside of the starting 11, and his playing time has been scarce. With that in mind, the 27-year-old has asked and received permission to explore other playing possibilities in his native Argentina. Who knows what could happen from there. After all, it was purely coincidental that he ended up in Utah in the first place
Keepin' it Real would like to wish Matias best wishes for his future. Take care Matias!