Javier Morales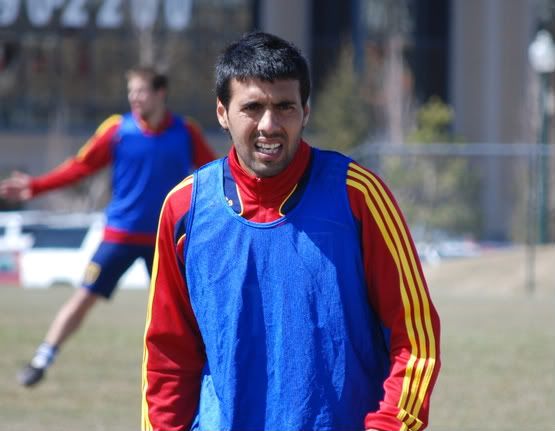 Position: Attacking Midfielder
Date of Birth: January 10, 1980 (28)
Place of Birth: Buenos Aires, Argentina
Height: 5 ft 9 in
Weight: 143
Previous Clubs: UD Salamanca, UD Vecindario, Instituto, Arsenal de Sarandi, Newell's Old Boys
National Team Exp: none
Jersey Number: #11
Current Status: Senior Roster (International)
How Acquired: Transfer from Argentina

Personal summary: Had shoulder surgery during offseason to repair torn labrum.

Professional summary/highlights: Has played for several clubs in the Argentine Primera league, including Newell's Old Boys, and Arsenal de Sarandi. Played most recently in the Spanish 2nd Division for UD Vecindario where he was a key member of the club registering 5 goals in 23 matches, and sparking the teams attack.

Webpages/Myspace/Facebook:

Youtube/video links: Sweet Goal!

Other links: MLS Player profile: Javi Morales/MLSnet, Wikipedia Page: Javi Morales/Wiki

Keepin It Real Expectations for 2008: Another player that is a definite starter this season. His creative ability, and his ability from set pieces make him a valuable asset. He will be the clear starter at #10 this season. My opinion is that he will get some recognition as one of the better midfielders in the league.
Fans Scorecard Ratings: Morales Rating

Interesting Fact/tidbits/quote: