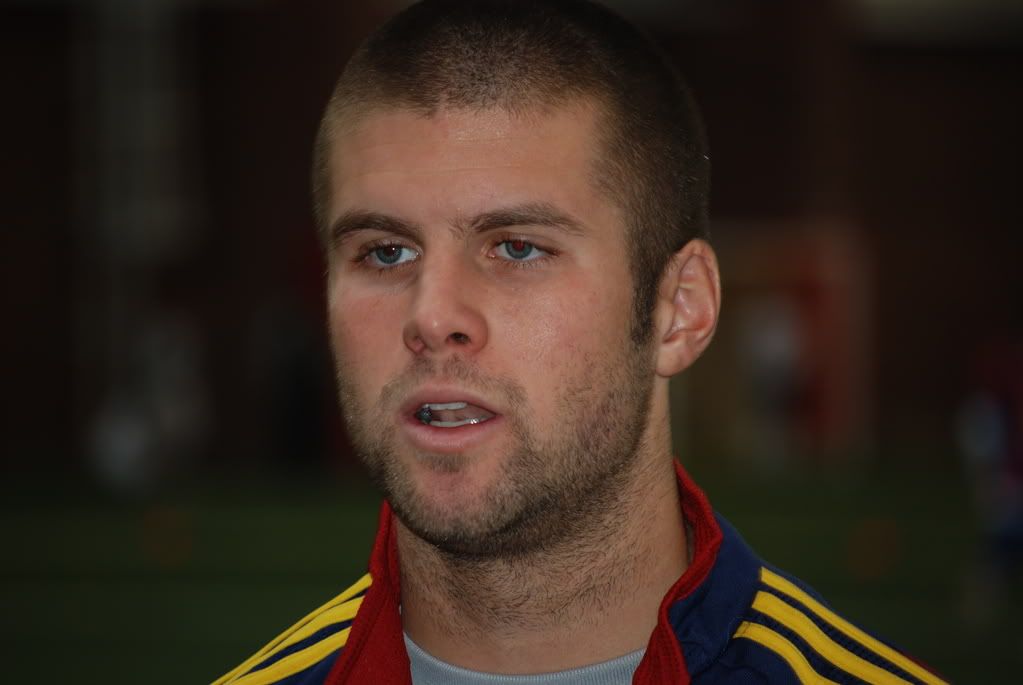 Position: Defender (Right/Left Back)
Date of Birth: June 16, 1982 (25)
Place of Birth: Babylon, NY
Height: 5 ft 10 in
Weight: 155
Previous Clubs: Colorado Rapids, Columbus Crew
National Team Exp: United States (U-23)
Jersey Number: #17
Current Status: Senior Roster
How Acquired: Traded from Colorado Rapids for a 1st round pick in 2008 Superdraft and a 2nd round pick in 2009 Superdraft.

Personal summary: Raised in West Islip, New York. Attended St. John's where he received a degree in communications. Son of Norm Wingert, a professional goalkeeper for the Philadelphia Atoms of the NASL. Enjoys playing the guitar, his favorite genre being rock and his favorite band Led Zeppelin (MLSNet profile).

Professional summary/highlights: First player in Division 1 men's soccer history to win the Hermann Trophy and the NSCAA Scholar-Athlete Award in the same season. Picked by the Columbus Crew in the 2nd round of the Superdraft in 2004. He earned a starting spot for a club with a talented backline. Traded to Colorado in 2006. Then traded to Real Salt Lake in 2007.

Webpages/Myspace/Facebook:

Youtube/video links: AYL Double Talk (with Nick Rimando)

Other links: MLS Player profile: Chris Wingert/MLSnet; Wikipedia Page: Chris Wingert/Wiki

Keepin It Real Expectations for 2008: Chris is likely to be a starter at right back, because of the lack of good alternatives. Although Tony Beltran looks to be a quality rookie, he just may not be ready for that spot as a starter. In addition, Chris' flexibility (right or left side) makes him valuable on this roster. He will start most games, and will provide valuable outside play on the attack. This will prove especially valuable as Chris is able to deliver quality crosses for Kenny Deuchar.
Fans Scorecard Ratings: Wingert Rating

Interesting Fact/tidbits/quote: Wingert's grandfather, Warren Mehrtens won the 1946 Triple Crown riding Assault (Wikipedia).